Gel nail polish requires more time then regular polish and last up to 2-3 weeks depending on how strong your nails are.

I use a professional bottle of OPI shellac remover instead of pure acetone. Pure acetone is too harsh for the nails and over time, the acetone makes your nails brittle. When removing shellac polish is important to be patient and wait 10-15 min before removing foils. Shellac will crumble off as you remove the polish.

​With 100 layers on our nail plate, we want be careful not to scrape hard - which can cause nail damage, or white spots on the nail. Don't be shy about asking your nail tech how she/he removes shellac polish - You could be saving your nails!
Powered by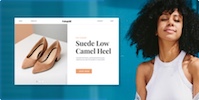 Create your own unique website with customizable templates.